18/08/21
We honored to be notified of winning the
ZOHO CORPURATION Award
which is the one of the top 10 worldwide software company on earth for 2021
This award is the result of individual action on our CEO Part
Mr. Khaldoun Khouli
during the COVID ban. We are happy with what Midtrans and
FreightApp
got which made us feel very proud of what created by our CEO.
Receipt of the award done online as there are many projects of companies that have competed for it.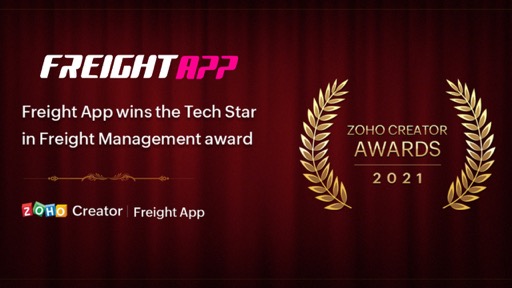 Read More…
04/04/18
Difference Between LCL & FCL
FCL (Full Container Load) and LCL (Less Container Load) are terms used in international sea freight transportation.
FCL and LCL are different both by definition and practice. If you need to transport a small cargo that can not be sent by regular post, but the cost of air freight is already prohibitively high for such cargo, and for transporting the whole container it is still too small, then sending the combined cargo is what you need…..




Read More…
20/02/18
Air Cargo has become increasingly important over the last years. As our customer you have the highest expectations regarding our service. Thus when selecting our airlines we employ exclusively reliable and qualified partners who can fulfill our and more importantly, your expectations to the fullest.

Daily worldwide connections guarantee the fastest transport opportunities for your goods. Right after they are received in the destination country, our customs specialists take over and take care of quick and smooth customs clearance as well as the prompt delivery of your shipment.

We keep you informed about the status and location of your shipment at any point in time.


Read More…