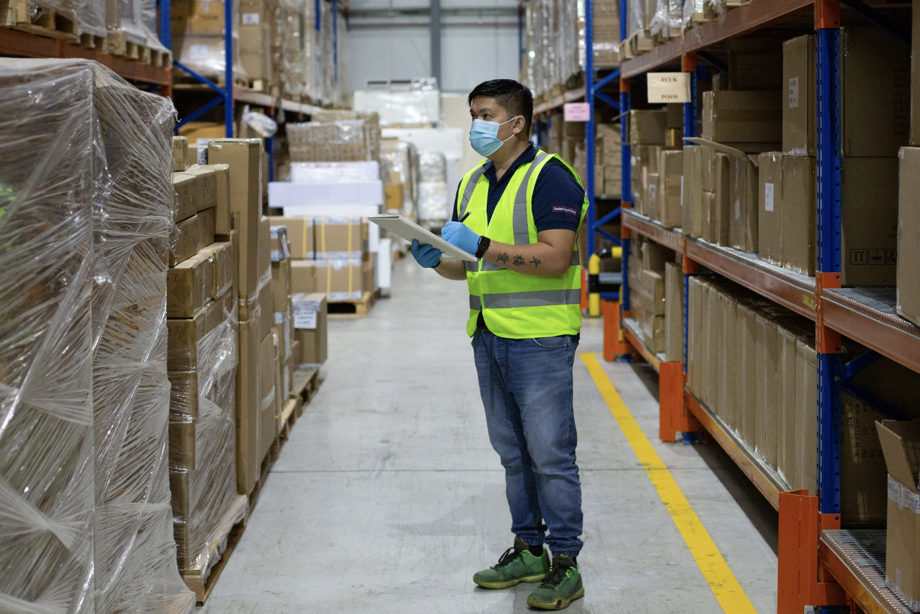 Expert advice tailored to your needs, import and export professionals.
Whether you need the latest in automated processing to enhance your customs documentation workflow, or you are new to customs and need expert advice and easy entry level services.


Enjoy a smooth journey through the formalities
Customs clearance is the necessary but complex procedure that nobody wants to have to go through, except for the strong team of customs professionals at
MIDTRANS SHIPPING AND SERVICES
that is! We are here to help ensure that you never have to deal with the confusion, stress and delay involved in having incorrect paperwork. We handle customs procedures in-house for imports and exports at Jebel Ali, FreeZones and airports, with a wide range of facilities and solutions to choose from, and for businesses of any size.
When you've worked so hard to get your product to where it needs to be on time, the last thing you need is costly customs clearance mistakes or delays. Fortunately, our skilled professionals can identify exactly what you require to get through customs with ease. Moreover, they are supported by the technology needed to achieve this with scalable precision – growing with your business.


Speed up your customs

Looking to shorten your lead times? We offer automated customs portals so nobody has to worry about whether the correct paperwork is on hand.
Our customs clearance services are available as a stand-alone service or as a bolt-on to our other third-party logistics services, including bonded warehousing, and sea, air and road freight forwarding. You can skillfully streamline your logistics and reduce your costs by outsourcing all your logistics activity to our multidisciplinary team.

Don't lose money on unexpected delays
Time is money – and we understand that even a 24 hour delay can cost you big, so you are looking for a partner with the experience and expertise to be able to meticulously plan every detail and solve every problem before it happens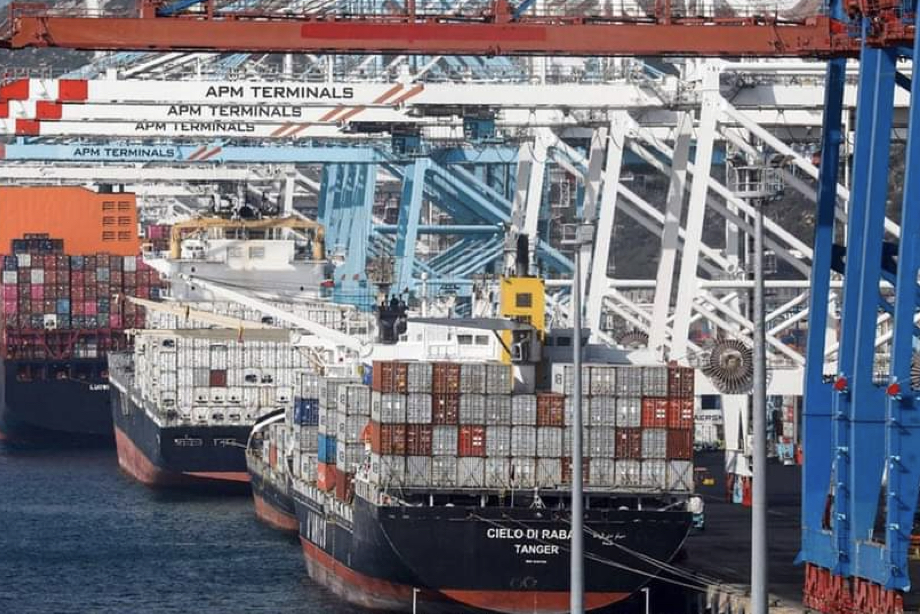 MIDTRANS SHIPPING AND SERVICES
, we are well aware that efficient logistics can be substantially beneficial for the growth of a business. Thereby, we offer customs clearance services that will help you make the best-informed decisions to import goods soundly into any location of the UAE. We provide our clients with multiple ways of clearance for goods imported through the ocean, air, or land freight by minimizing any delays and saving them from hidden charges.

With extensive years of experience in the field of customs clearance, we have tailored skilled expertise in transporting goods, including foods, chemicals, medical equipment, electronics, etc.


Our licensed and uniquely-skilled custom clearance agents modify the operating efficiency of the time and cost constraints associated with the supply chain. In addition, our team has uniquely learned skills to deal with authorities and provide them with the required documentation on time. We also offer customized warehouses to store custom cleared goods as per customers' requirements. If you are looking for a trusted custom clearance agent and services to handle your business logistics feel free to browse through our custom brokerage company and let us be at your service.

rust us to lead the way

When working with project cargo – you often come across unusual or niche areas that cannot be fulfilled with regular freight forwarding such as oversized cargo, heavy lifts and bespoke packing just to name a few. That is where our creative and agile projects team can step in and make it happen.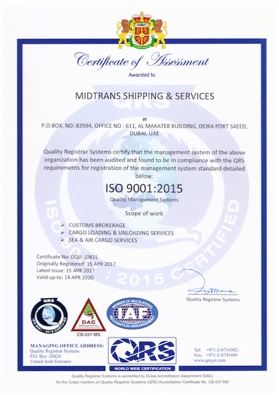 Connect with our network of specialists

When you partner with us for your projects you will have your own personal project manager on hand, but that's not all. At
MIDTRANS SHIPPING AND SERVICES
our projects team is supported by a wealth of other experienced and internally connected departments – covering every type of cargo as well as in-house warehousing, distribution and customs clearance.


Experts in production line projects logistics

We have decades of experience in new canning and packaging line manufacturing. Our project forwarding division is one of the most experienced in the industry, managing the logistics for over 150 new canning lines worldwide. If you need to move an entire production line, whether it's from one point to another or its coordinating moves simultaneously from multiple points of origin – we'll take ca Head Office:
Deira, Port Saeed, Al Makateb Building
Office No 83594
Dubai - United Arab Emirates
Tel: +971 4 271 4480 / 1
Location