 You have two options to export from China to the UAE:

Air Freight and Ocean Freight.
Either choice has its pros and cons, which we will cover on this page.


Ocean Freight From China to Dubai and the UAE
Less than Container Load (LCL):

LCL shipping means that your cargo will be given space in a shared container that carries consignments of other shippers. The advantage is that you only have to pay for the space that your freight occupies, not the whole container. If you're planning on moving small shipments from China to UAE, then LCL shipping might be the most affordable option.


Full Container Load (FCL):

FCL shipping means paying for the rental and transportation of a shipping container from China to the UAE for your exclusive use at a flat rate. This might be cheaper than LCL, especially if you are transporting large, heavy goods.


Air Freight from China to Dubai and the UAE

If your products are required in the UAE urgently, air freight is the best way to move your freight. However, be prepared to foot a larger bill for this fast and flexible service.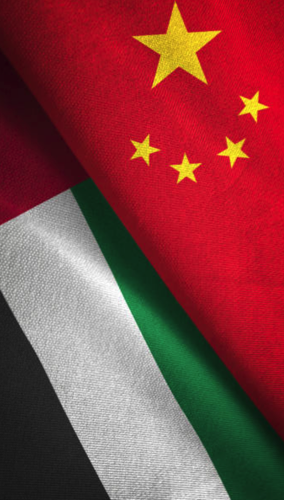 How Much Does it Cost to Ship Freight From China to the UAE?

The short answer is it depends. Freight rates depend on the nature of the goods you want to ship. Perishables may require refrigeration. Extra-large goods could call for an oversized container, for example.

They also depend on your chosen shipping method, as air freight is usually more expensive than ocean freight. They depend too on the volume, size, and weight of your consignment, all of which could prohibit shipment by air or affect the size and number of ocean shipping containers required.

As a guide, if your goods weigh under 100 kg, air freight can be just as economical as using an ocean carrier. And, of course, it will be quicker. Consignments over 100 kg that aren't urgently required in the UAE will usually be more economical to ship by sea from China.

For cargo weighing under 35 kg, please get quotes from parcel carriers or couriers, as Shipa Freight does not provide freight forwarding services for goods in this weight bracket.
Why Ship From China to UAE With MIDTRANS Freight?
For any business importing from China to the UAE, the process should be easy and straightforward. Our digital-first approach to freight forwarding makes it so. We serve businesses of any size and can satisfy all your logistics needs.
Our state-of-the-art online platform will allow you to finally simplify your supply chain. Now you can manage all your imports and exports conveniently in one place.
The following advantages are yours when you import from China to the UAE with us:

Fast and easy-to-understand online quotes and bookings.

Assistance with completing and filing the necessary shipping documents.

Less customs complexity, as we handle most of the requirements on your behalf.

Your entire shipping process is managed in one place.

24/7 support via email, phone, or chat.

Compliance with local and international shipping rules. Head Office:
Deira, Port Saeed, Al Makateb Building
Office No 83594
Dubai - United Arab Emirates
Tel: +971 4 271 4480 / 1
Location