Landfreight Services within GCC
For many years, we have sought in Midtrans Shipping And Services to provide our distinguished services in road transport from Dubai and the UAE in terms of service, efficiency, safety, speed in delivery, and competitive prices, by providing road transport trucks of various types and sizes, which helps to transport all types of shipments with ease and ease.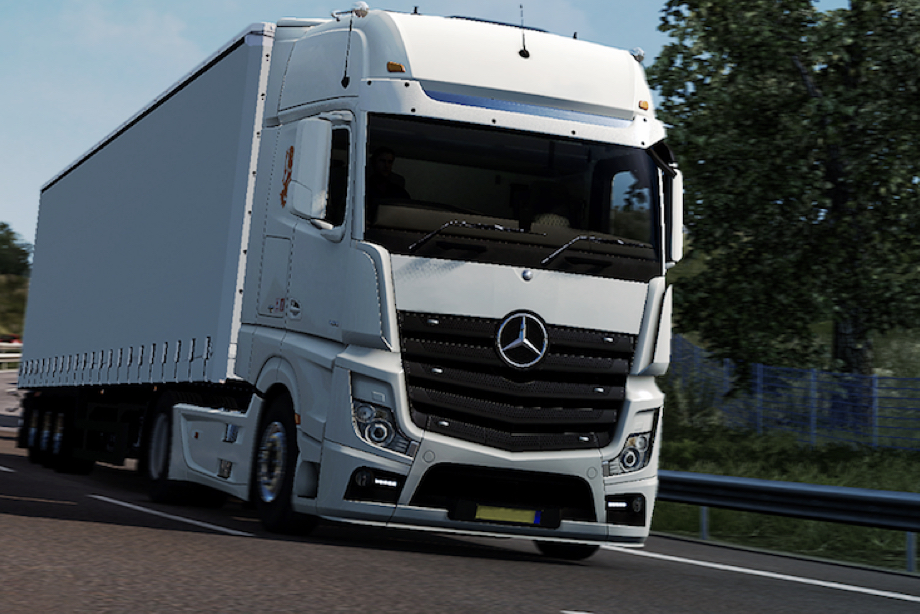 Our land transport services from the UAE cover all the countries of the Gulf Cooperation Council, Saudi Arabia, Kuwait, Qatar, Bahrain, the Sultanate of Oman in addition to Iraq, Syria, Lebanon, Jordan, Egypt, Sudan, and Yemen with the necessary expertise to complete all export and customs clearance procedures for commercial goods or Personal or cars.
We provide a full cadre of specialists and professional drivers at all stages of shipment, as a team ready to receive and deal with shipments within the Emirates, a team specialized in examining, processing, and packaging shipments before the shipment process, and a team responsible for preparing the documents and papers necessary for customs clearance such as invoice, packing statement, certificate of origin and Special approvals and quality certificates, completion of all customs procedures and follow-up of shipments throughout the shipping period until they reach their desired destination.


Land freight for goods, commercial materials, and personal shipments from the UAE

Whether the shipment is small or large, whether commercial or personal, this will not be an obstacle at all. We can deal with all shipments via land freight from Dubai, Abu Dhabi, Sharjah, Ajman, Ras Al Khaimah, Fujairah, and cities of the Emirates to all Gulf countries and the East. Central, Syria, Iraq, Lebanon, Jordan, and Egypt.
Wherever your destination, we strive to arrive on time according to your logistical desires, and we also provide you with the complete mechanism that enables us to ship all kinds of heavy equipment, machinery, boats, yachts, excavators, building materials, ceramics, marble, electrical appliances, in addition to the safe transportation of furniture Home from door to door through the land freight operations team that works to provide reliable and cost-effective services, completion and equipping multi-purpose vehicles that suit the nature of shipments.


Land freight for cars from the UAE

Road transport for cars is one of the most important ways to ship cars in the United Arab Emirates to neighboring countries, and it usually uses either private (recovery) surfaces closed or exposed carrying one car or collective carriers carrying up to 8 cars.
The special surface for transporting cars (recovery) has several types, including an open or covered surface that fits all types of cars, including hydraulic that descends completely to the ground level when loading or ordinary tilting at a level of 30 degrees when loading, and the surfaces are characterized by the speed of delivery in the case of urgent shipment Door to door.
As for transportation via shared car carriers, it is also considered safe and cost-saving, but it usually takes longer to arrive, which may sometimes reach two weeks depending on the destination.
Our services in shipping cars cover all cities of Saudi Arabia, Bahrain, Kuwait, Sultanate of Oman, Egypt, Suez Port, Sudan Port, Syria Nassib Crossing, Jordan Amman, and the Free Zone in Zarqa and Lebanon Factory borders.


The most important characteristic of our land freight service from the UAE

A fleet of various trucks helps to transport all goods and materials with ease, wherever you are.
Follow safe methods to maintain the safety of goods, cars, and shipments throughout the shipping process and their proper arrival.
Careful examination and inspection of goods and cars before carrying out the land freight process, and an explanation of shipping operations and the required documents.
Diversity in land shipping methods for goods, such as full freight, partial freight, or cubic meters, which gives flexibility in the shipping process.
Providing competitive prices to ensure customer confidence and transparency by clarifying all shipping expenses.
Providing distinguished services in the field of refrigerated shipping of foodstuffs through refrigerated trucks (refrigerators)
MIDTRANS provides a service of consolidating shipments and temporary storage in Dubai.
Professional services in shipping cars from the UAE via land freight back and forth.
Experience in shipping boats and yachts by land from Dubai, Abu Dhabi, and the UAE.
Long experience in customs clearance operations across land borders.
Professional service in shipping furniture from the UAE through special trucks.
Contracts for factories and companies for commercial land freight from the UAE and vice versa.
Providing insurance service against road hazards during the shipping period as desired by the customer.
Preparing the documents required for shipment and customs clearance.
Shipping of mega projects, heavy machinery, bridges, prefabricated buildings, cement blocks and steel installations.
For any inquiries about our services in land freight from the UAE, do not hesitate to contact us via our website, or via customer service. We will respond to all requests for land freight rates within a short time, and we will be ready to help and advice.