Saudi Ports' transshipment containers surge 24% in H1
Saudi Ports Authority (Mawani) handled 3.6 million TEU containers and 1.4 million TEU transshipment containers in the first half of the year (H1), marking increases of 5.18% and 24.49%, respectively compared to H1 2020.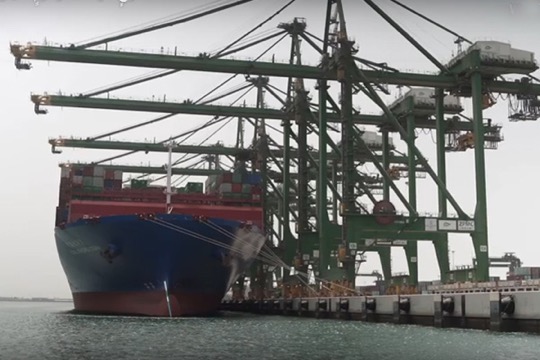 Total cargo reached 138 million tonnes, reported Saudi Press Agency (SPA). Livestock witnessed accelerated growth reaching 1.7 million heads, 23.6% higher than to last year, the report said, citing statistics issued by Saudi Ports Authority. Saudi Ports Authority recorded an increase in the number of ships received at 6,037, an increase of 6.6%, the number of passengers grew to 288,000 an increase of 0.61% than last year, while the number of imported cars handled reached 429,000 cars translating into 13 million tonnes.